675.19 acs. Coachella Table Grapes
$26,517,154
Mecca, CA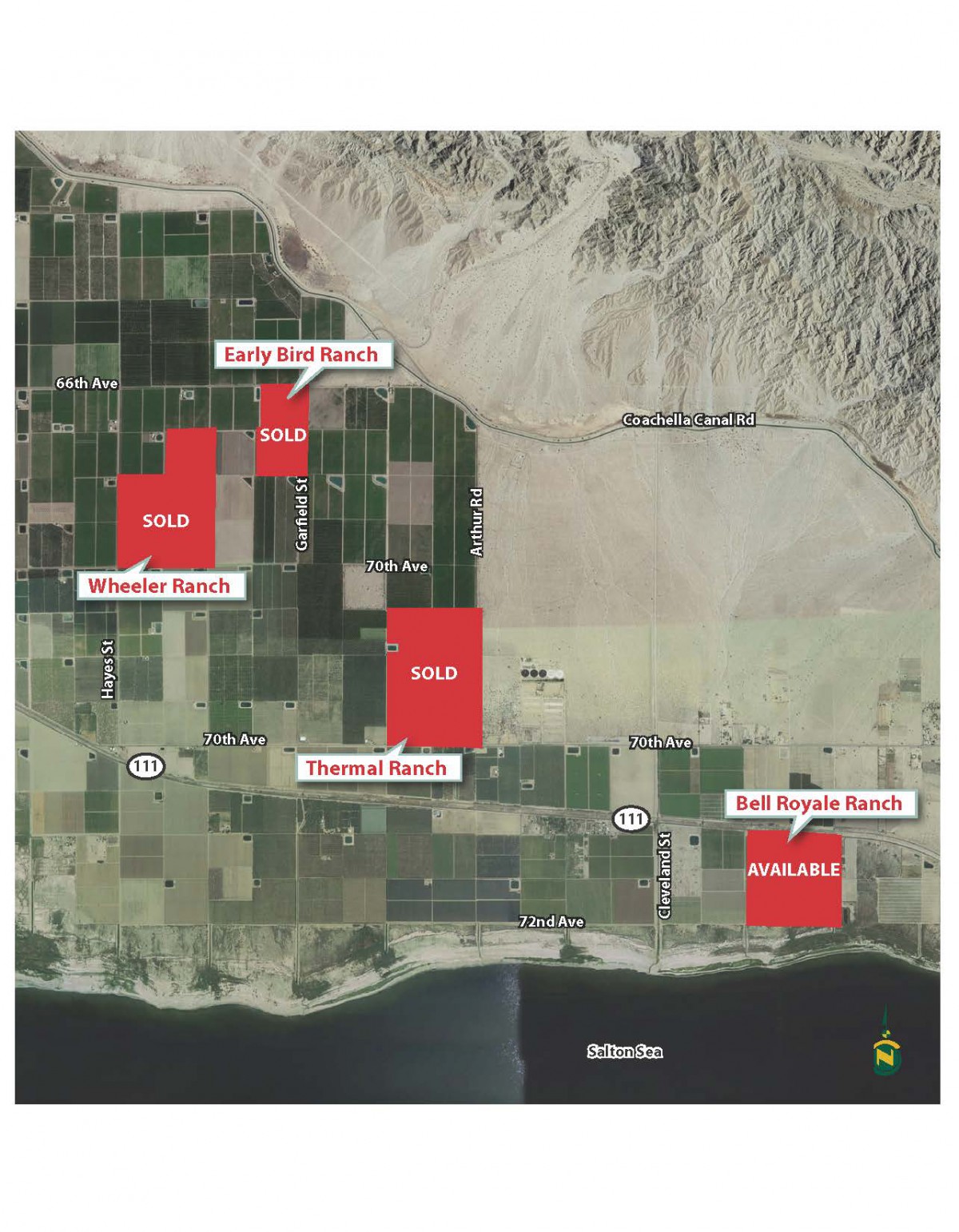 Status: For Sale
Acres: 675.19±
Price Per Acre: $39,274
Description
A unique opportunity to acquire 675.19± acres of quality table grapes along the early maturing Mecca Slope in the Coachella Valley. The turn-key Grapeman table grape operation includes top varieties with state-of-the-art "V" trellis. Irrigation water is supplied to the properties from Coachella Valley Water District. Reservoirs with pumping/filtration stations are strategically located on the properties to distribute water to the vines via drip irrigation. The concrete block Koolco Cold Storage Facility is included in the offering. It is located in the City of Coachella and was built in 1978, then modernized in 2011. A buyer is encouraged to seek advice from their tax consultant regarding the potential, favorable tax benefits of purchasing the Coachella Valley table grapes and Koolco Cold Storage Facility.
Location
The four ranches are located between 3-7 miles east and southeast of the town of Mecca in the Coachella Valley, just north of Salton Sea. All ranches are located within two miles of Highway 111 and are all in Riverside County. The cold storage facility is located in the City of Coachella, between Highways 111 and 88.
Legal
See brochure (4 ranches)
Water
Coachella Valley Water District Historically had unlimited water supply. $34.32 per acre foot water charge (2017) $130.42 per acre water assessment (2017) Plus turnout energy costs 100% drip irrigation
Comments
Early Bird Ranch and the Wheeler Ranch are sold. The Thermal Ranch and the Koolco Cold Storage are sale pending. The only available ranch is Bell Royale, 158.18 acres.