1,030.32 acs. Red Mountain Ranch
$1,890,000
Sanger, CA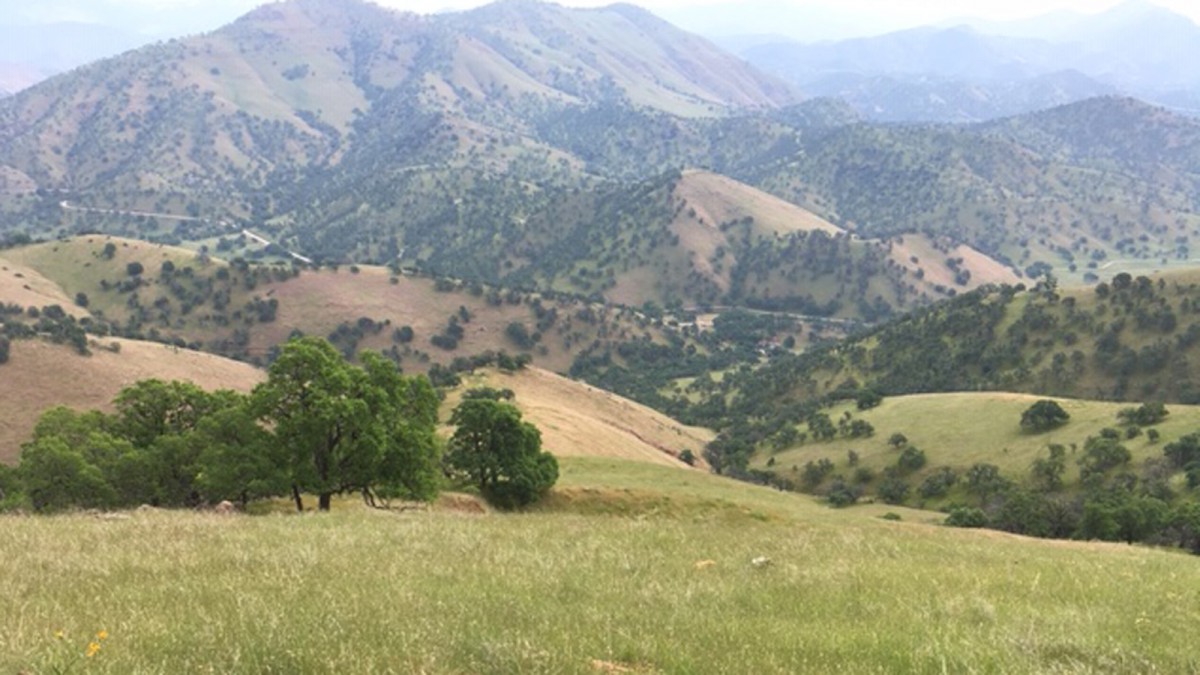 Status: For Sale
Acres: 1030.32±
Price Per Acre: $1,834
Description
The land consists of 1,030.32± acres and feels even larger due to it's topography. The land is largely rolling to steep with oak trees predominating in the valleys and sycamore trees lining the streams. Two creeks run through the property. Fish Creek on the western portion and Hughes Creek on the eastern part. The mountain that runs through rises to an elevation of 2,300± feet at the highest point. The ranch has well-maintained perimeter fencing as well as several cross fencing areas throughout the property. The headquarters consists of a Palm Harbor manufactured home with 3 bedrooms, 2 1/2 baths, large front deck and detached garage. New roads have been established giving an owner reasonable access to all areas of the property. Livestock graze on several types of grasses, filure, wild oats and several clovers. These grasses usually start growing in the late fall after the first rains and continue until late spring, depending on later spring rainfall.
Location
Located at 27540 East Trimmer Springs Road, east of the small town of Piedra, 30 minutes east of the Fresno/Clovis area. The property is set amid the foothills of the eastern Sierra mountains.
Legal
153-180-69, 153-180-74 and 158-040-56
Water
Several creeks run through the ranch. Fish Creek forms a waterfall that provides water to cattle on the west side of Red Mountain. There are also numerous springs. The home has a domestic well. A large water storage tank sits on a hill above the home.