59.71 acs. Springville Citrus Ranch
$695,000
Springville, CA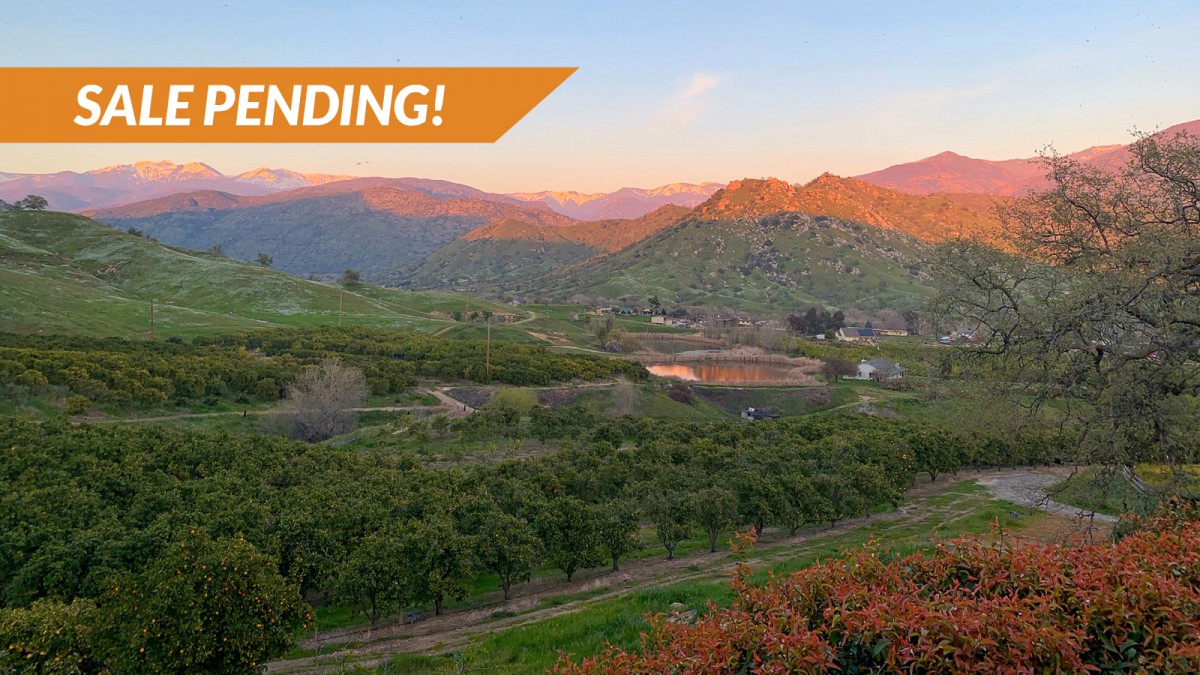 Status: For Sale
Acres: 59.71±
Price Per Acre: $11,640
Description
Available for sale is a 59.71± acre citrus ranch located in the beautiful setting of Springville, California. The ranch is currently planted to 31± acres of citrus trees and 3± acres of open plantable ground. The remaining acreage are ponds and roadways. Also, there are an additional 9-10± acres of Fukumotos and Late Lane navels adjacent to the northwest corner of the property that are available for a long-term lease. Another 28.48± acre ranch south of the property is also available for sale with 20± acres currently planted to citrus and steel shop buildings. The planted land consists of the following: 11± acres of Washington navels. 1.5± acres of Late Lane navels. 2± acres of Fukumoto navels. 5± acres of Valencias. 9± acres of lemons. 1± acre of Satsuma mandarins. 1± acre of Oro Blanco grapefruit. 3± acres of unplanted agricultural land.
Location
The property is located along the west side of Bogart Drive, west of Highway 190 in Springville, California, just 5± miles away from the Sequoia National Forest boundary.
Legal
284-112-058
Water
The property features three onsite water storage ponds used for irrigation. Also, the sale includes 30 shares of Whitney Ditch stock. Each share equates to 1 miner's inch of water that equals to approximately 9.34± gallons per minute. There is one 20± HP booster pump with a newer variable drive and an over-the-top screen filter. There is also one well in Block 1 used for frost protection when needed.
Zoning
R-A (Rural Residential)
Comments
Growing crops are negotiable