959.54 acs. Elkhorn Treefruit, Vineyard & Open Ground
$22,075,000
Selma, CA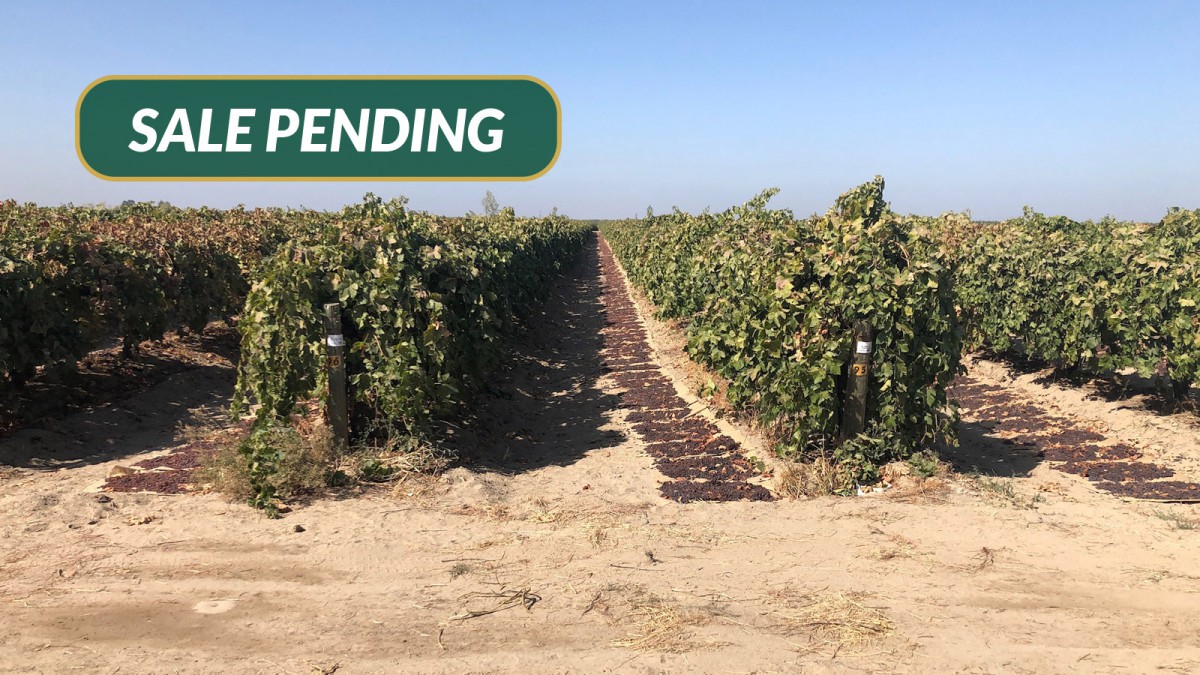 Status: Sale Pending
Acres: 959.54±
Price Per Acre: $23,006
Description
A unique opportunity to acquire a large diversified farm situated in a desirable tree and vine growing region. The acreage consists of 3 separate blocks, all in close proximity. The plantings include numerous tree fruit varieties and vineyard farmed for raisins. The growing crops are included in the sale with reimbursement to Seller for cultural costs. The farm investment offers economies of scale, income and significant tax benefits.
Location
There three individual ranches totaling 959.54± acres. The Epic Ranch is 653.08± acres and is located on the north side of Elkhorn Avenue, one mile west of Clovis Avenue; the Conejo Ranch is 203.02± acres and is located on the northwest corner of Clarkson and Chestnut Avenues; and the Laton Ranch is 103.44± acres and is located on the northeast corner of Fowler and Elkhorn Avenues, approximately 11± miles south of the City of Fresno, CA.
Legal
042-042-30, 31, 32; 385-170-43s, 45s; 385-180-52s
Water
The Epic and Conejo Ranches are located in Liberty Water District with no surface water delivery. All ranches are irrigated by six irrigation pumps and wells. Water is predominately distributed to each block by flood irrigation with some on drip irrigation.
Zoning
AE-20 (Agricultural Exclusive, 20 acre minimum parcel size). The property is subject to the Williamson Act .