315.84 acs. Road 160 Ranch
$3,316,320
Pixley, CA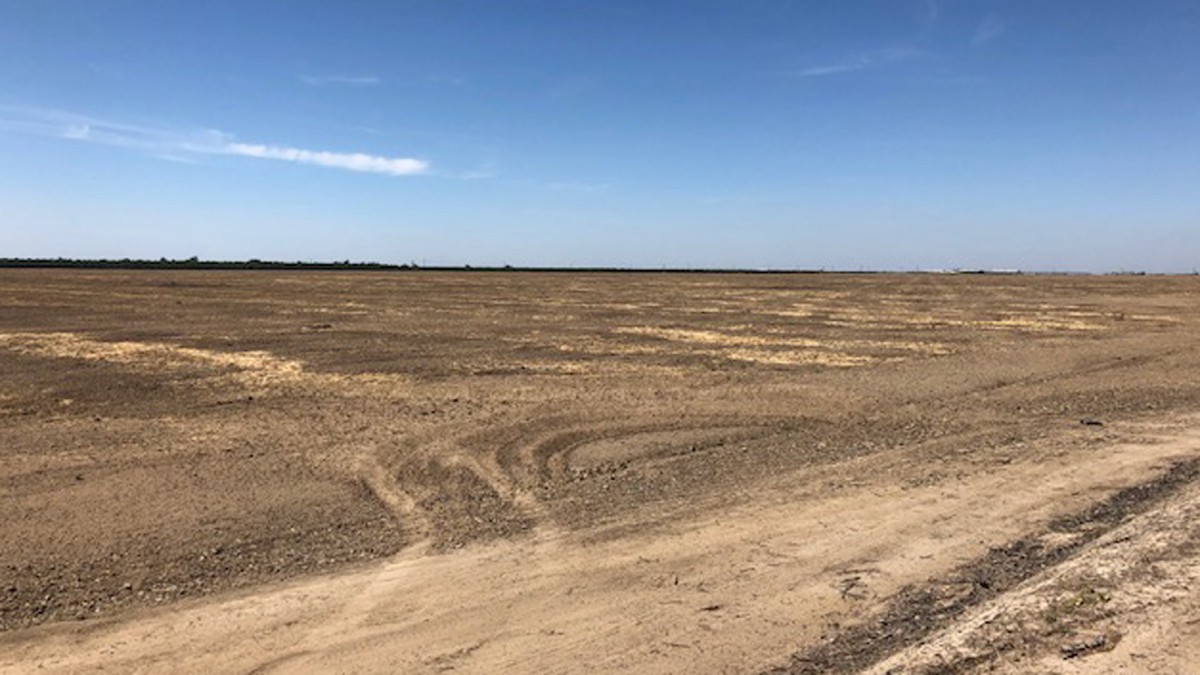 Status: For Sale
Acres: 315.84±
Price Per Acre: $10,500
Description
315.84 Acs. of open land formerly planted to almonds.
Location
The SWC of Avenue 88 and Road 160. Located approximately 2 1/2 miles southeast of the City of Pixley.
Legal
318-250-002 and 318-260-003
Water
Pixley Irrigation District, though the property does not receive surface water. (2) 200 HP irrigation pumps and wells. (1) 100 HP irrigation pump and well. (1) 174 HP booster pump with diesel engine. The irrigation system includes a reservoir with a sand media filter station, gypsum tower and fertigation tanks. NOTE: The property is classified as excess land for Bureau of Reclamation purposes. Groundwater Sustainability Agency: Lower Tule River/Pixley GSA (pending). For more information on their groundwater sustainability plan, call Eric Lemos, the District Manger of Pixley Irrigation District at (559) 686-4716.
Zoning
AE-40 The property is subject to the Williamson Act.