20 acs. E. Central Open Ground
$1,000,000
Fresno, CA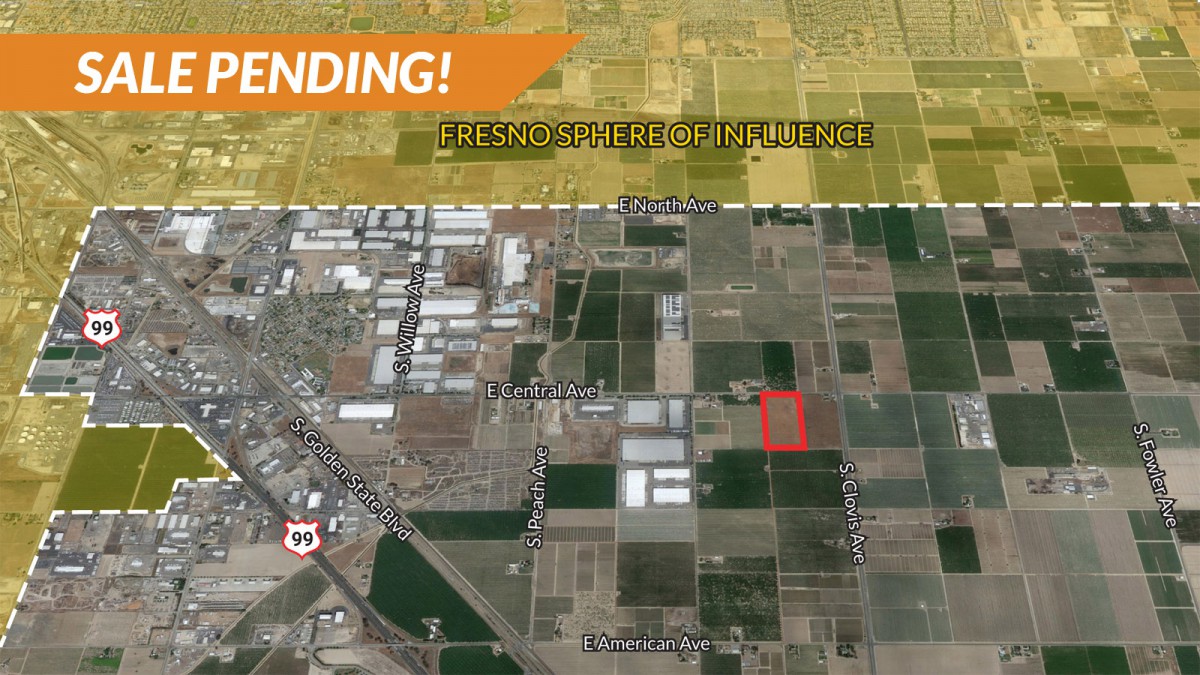 Status: Sale Pending
Acres: 20±
Price Per Acre: $50,000
Description
This is an opportunity to purchase 19.55± assessed acres of open land in a prime location of south Fresno. Subject property is 1± mile south of the Sphere of Influence of the city of Fresno. Property is included in the County of Fresno's Industrial Park Feasibility Study.
Location
The subject property is located on the south side of E. Central Avenue, 1/8 of a mile west of S. Clovis Avenue. (Site address: 4737 E. Central Avenue, Fresno, CA.)
Legal
331-100-09
Water
Fresno Irrigation District. (1) domestic well and (1) agricultural well. The wells have not been used in many years and their condition is unknown.
Zoning
AE-20 (Agricultural Exclusive - 20 acres minimum parcel size).
Comments
Fresno County assessor's parcel map shows 20.00± gross acres, though Seller is taxed on 19.55± assessed acres.